St Thomas
Dear Parents,
The pupils in Years 3 and 4 have been learning about the Anglo-Saxons this term and will be studying the Vikings after half term. To enhance the learning of these topics, we would like to invite the children to undertake a personal project to bring in during the week beginning 3rd July. This could take the form of, for example; a 3D model with notes on a Saxon house or Viking long ship, a folder with drawings/text/research on a particular interest close to their heart, an A3 display chart about how Britain changed under the Saxons and Vikings or even a short film about life in these times. We look forward to seeing their finished pieces.
Topic: Vikings

English: Newspaper reports, poetry, playscripts

SPAG: Commas, prepositions, adverbs, adverbials, verb form, apostrophes, conjunctions, pronouns

History: The Viking raid on Lindisfarne, Viking ways of life, trading,religion and mythology

Art/D&T: Experimenting with watercolour and pastels, making Viking artefacts and replicas

RE: Pentecost, St Paul, Sacraments

Science: A revision of all topics studied this year, with scientific enquiry as a focus

French: Hobbies, houses and furniture and revision of the topics this year

Music: Drumming (In2Music Project) delivered by Berkshire Maestros

PE: Athletics, dodgeball
Summer 2 MTP maths-year 4
5th June (inset Mon)

Division

Relationship between fractions and multiplication/division of quantities

Equivalent fractions (show using diagrams)

Checking answers by rounding/estimating

Number sequences involving negative numbers

12th

Read and write in 12 and 24 hour clock (to the minute)

Calculate with different measures

Calculate with mixed units of measure

19th

3D shapes

Translating

Identify lines of symmetry and add extra squares to shapes to make them symmetrical

Co ordinates

26th

Revise Roman numerals

Draw and interpret line graphs and information in tables

True/false statements-reasoning

Problem solving

3rd July

Optional tests (TBC)

10th July

Further puzzle/problems/working at greater depth
Today we shared Ancient Roman projects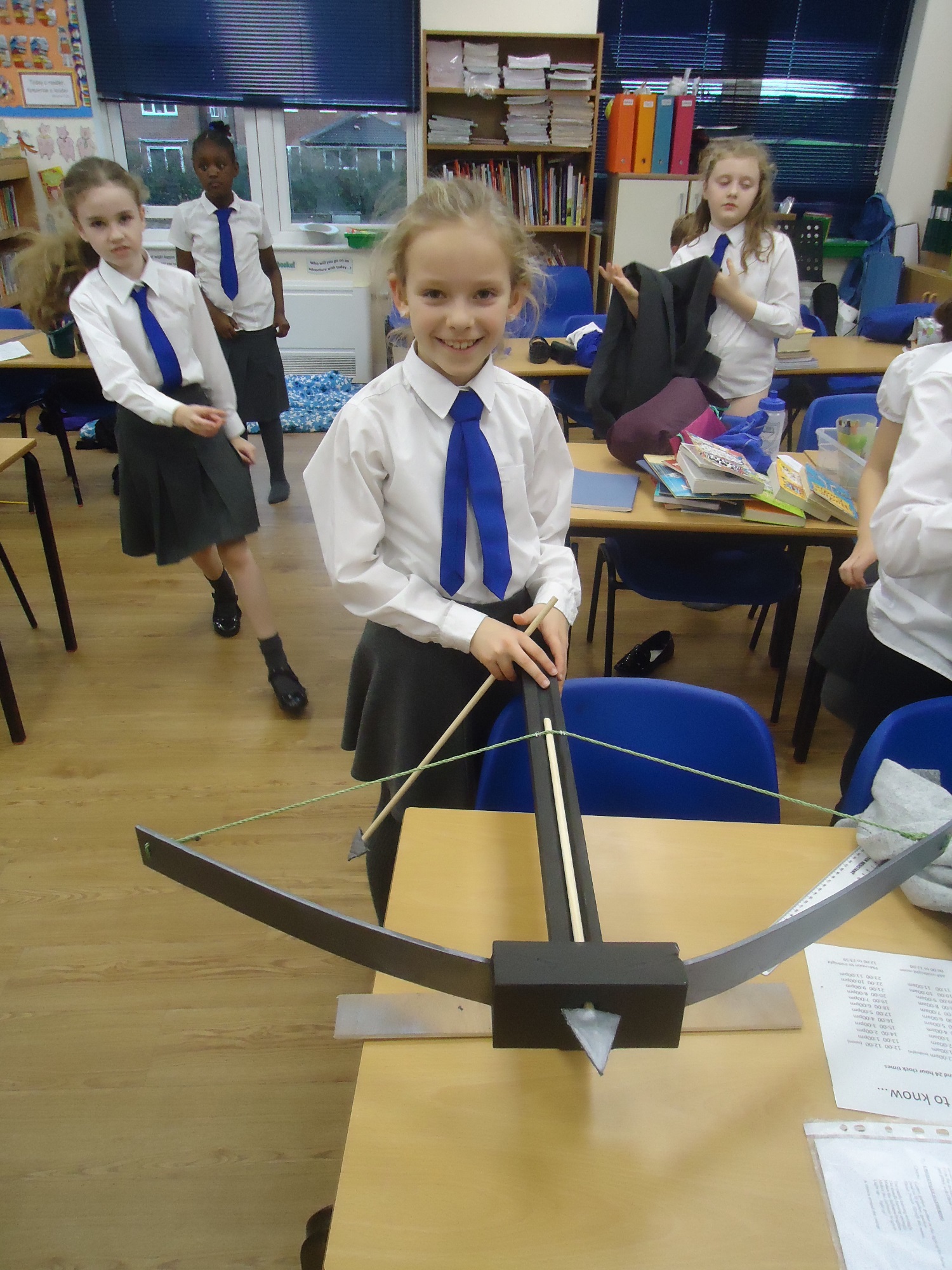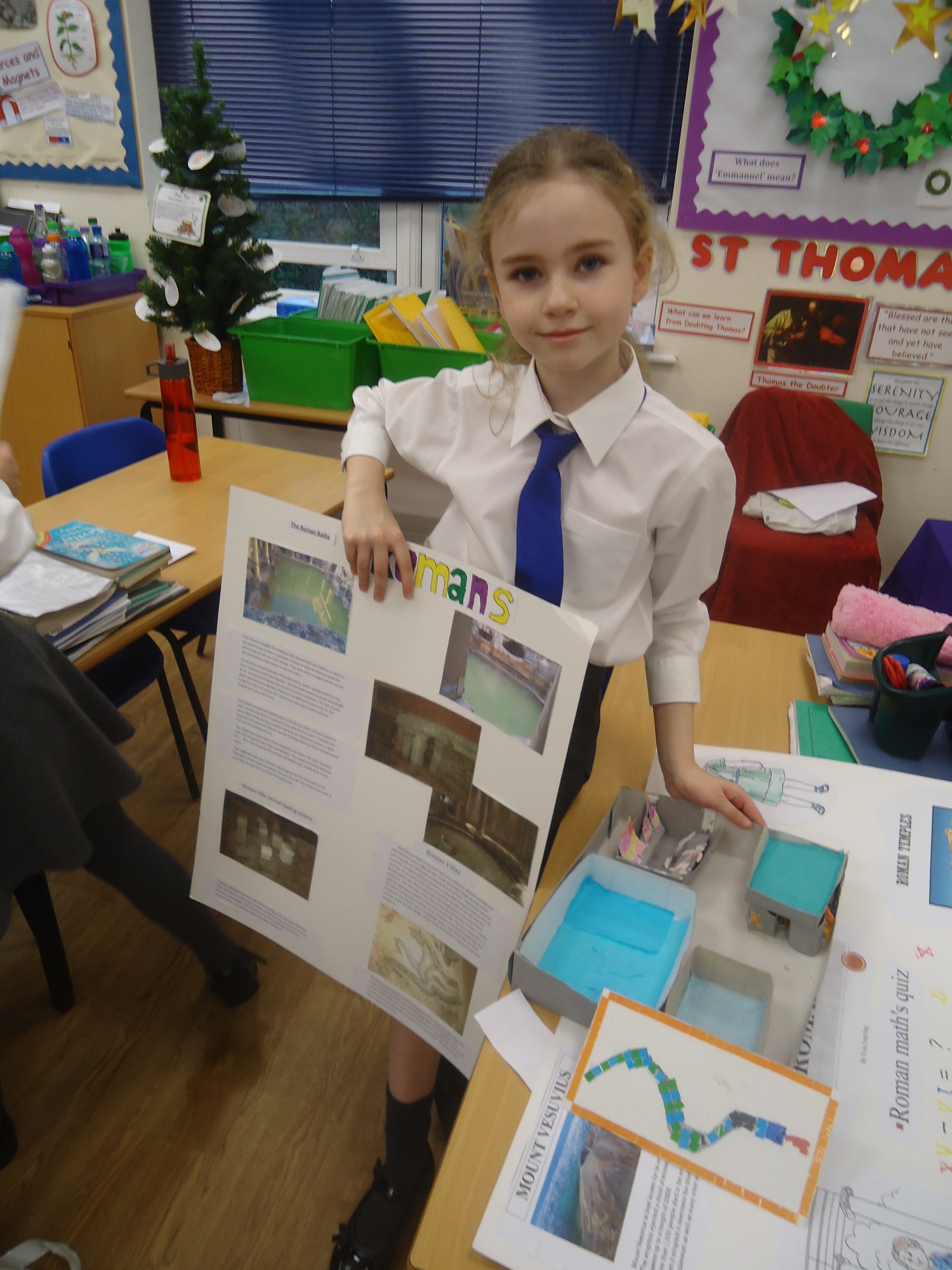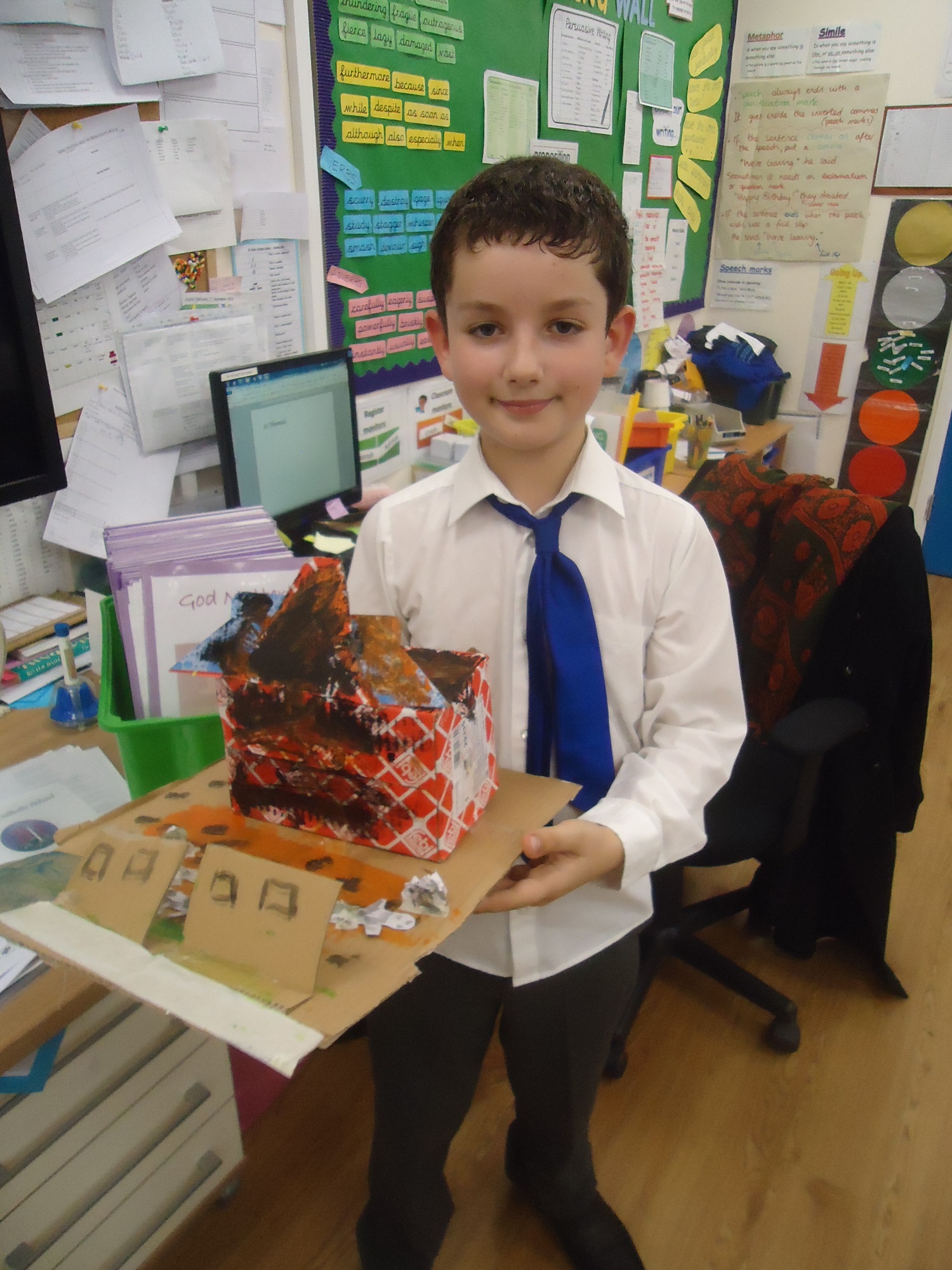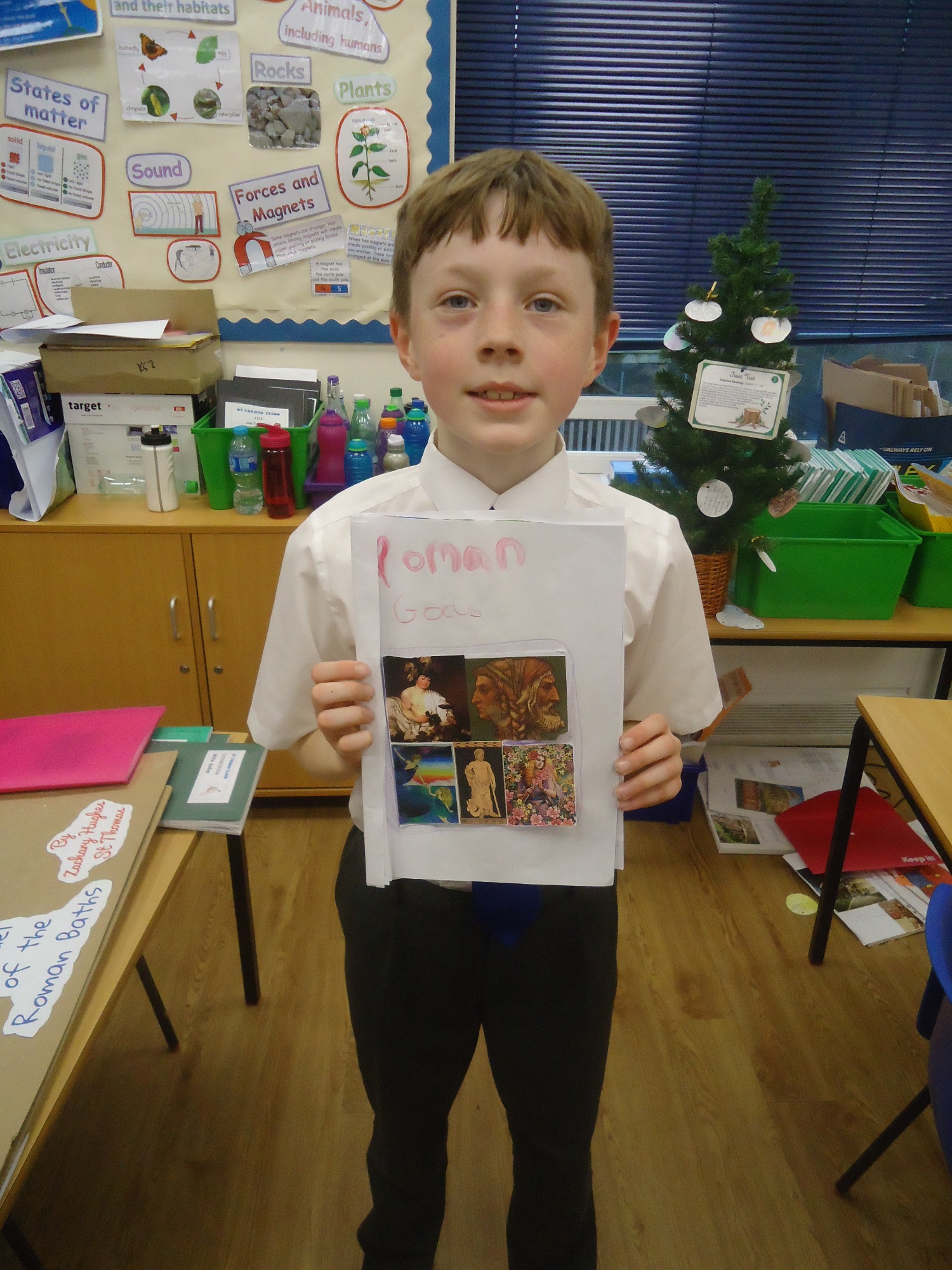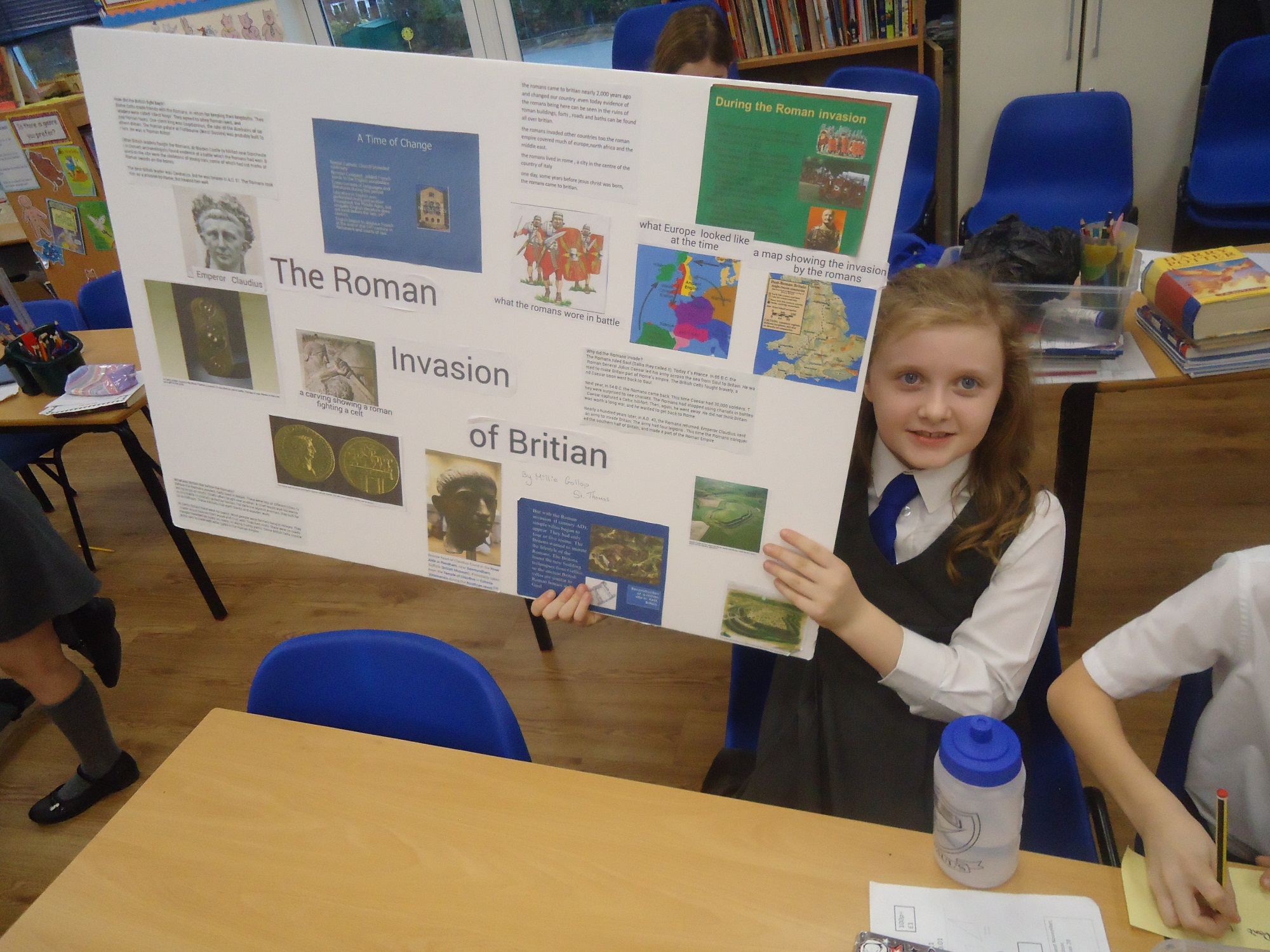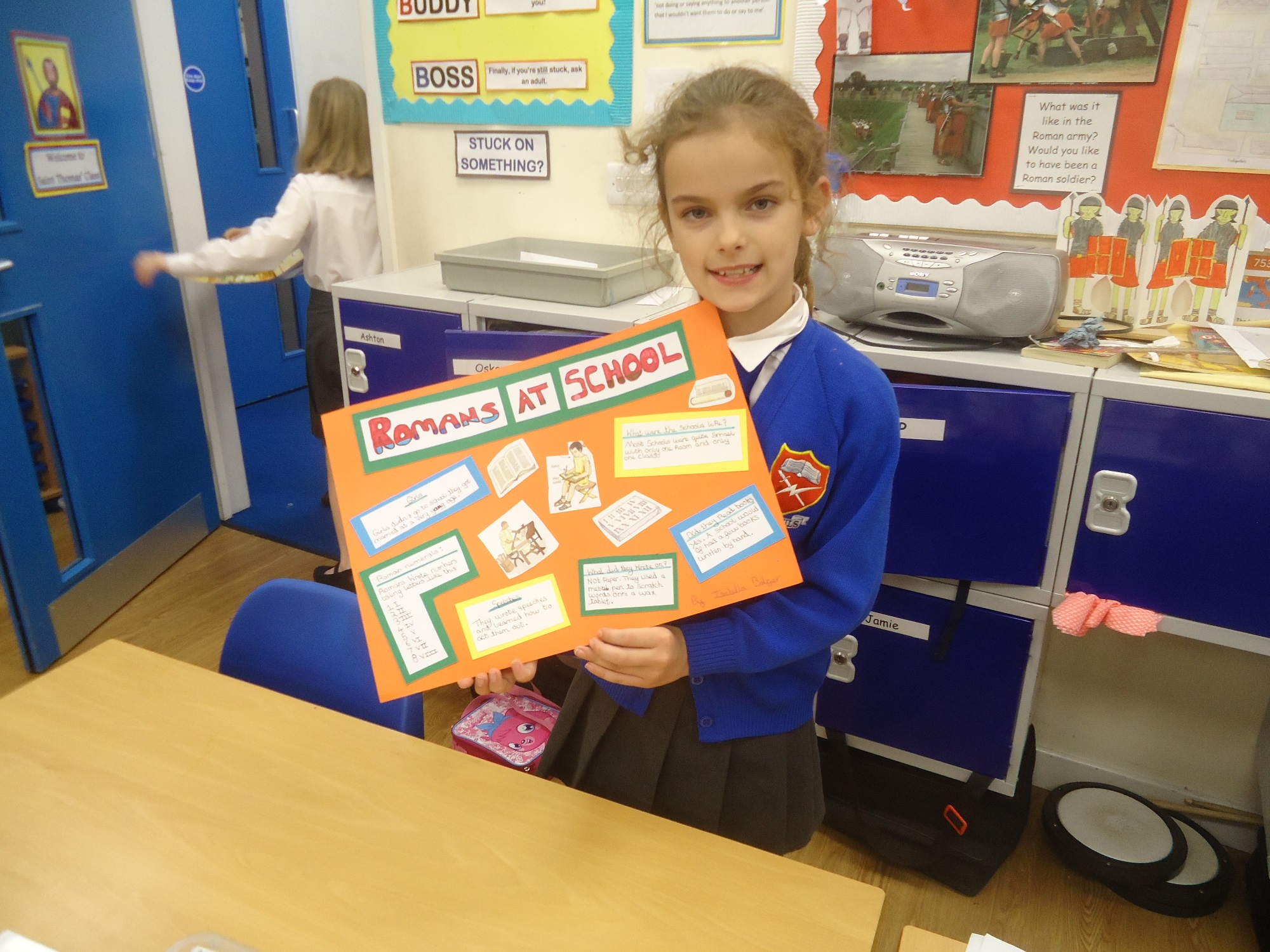 Black History Week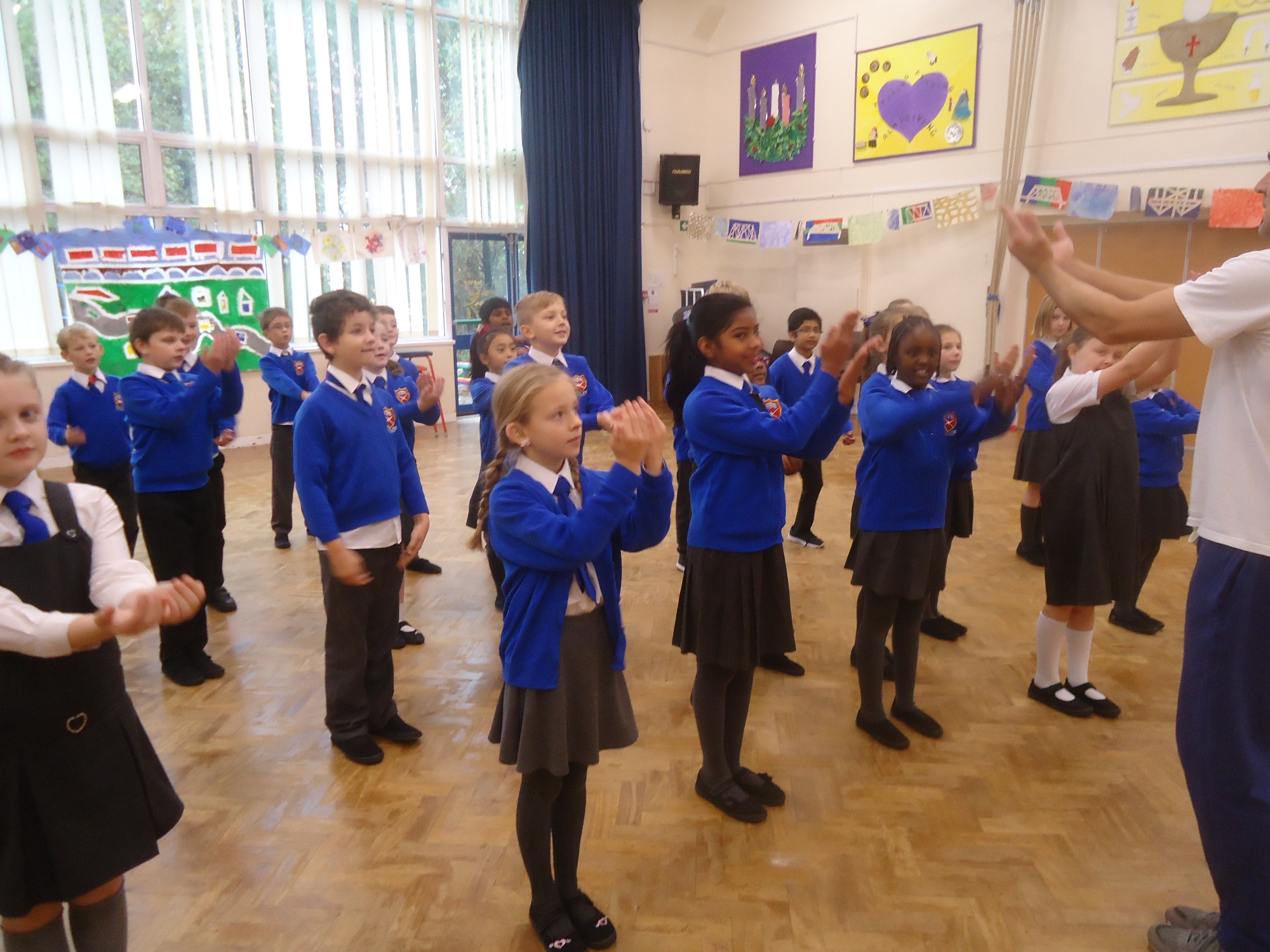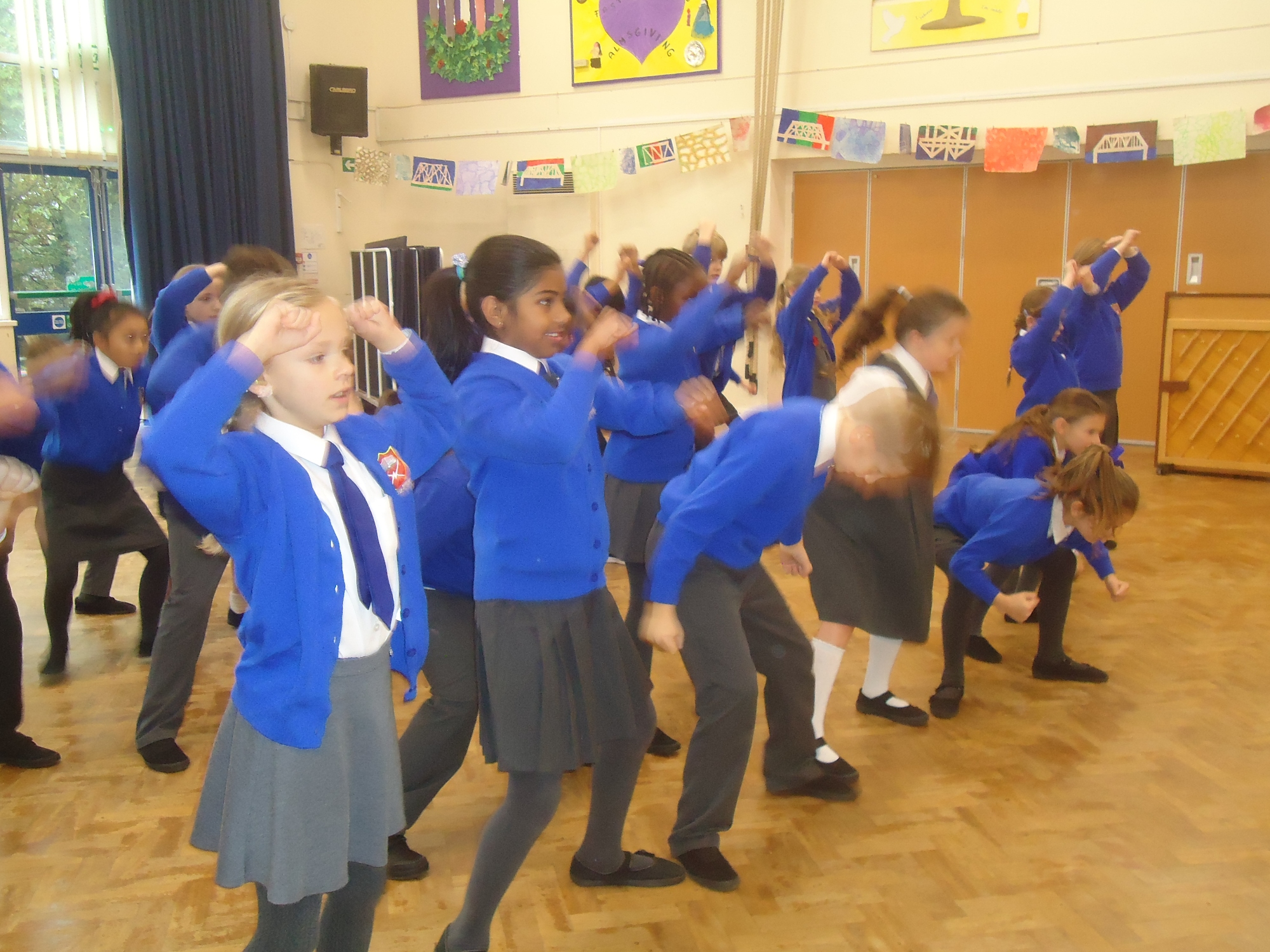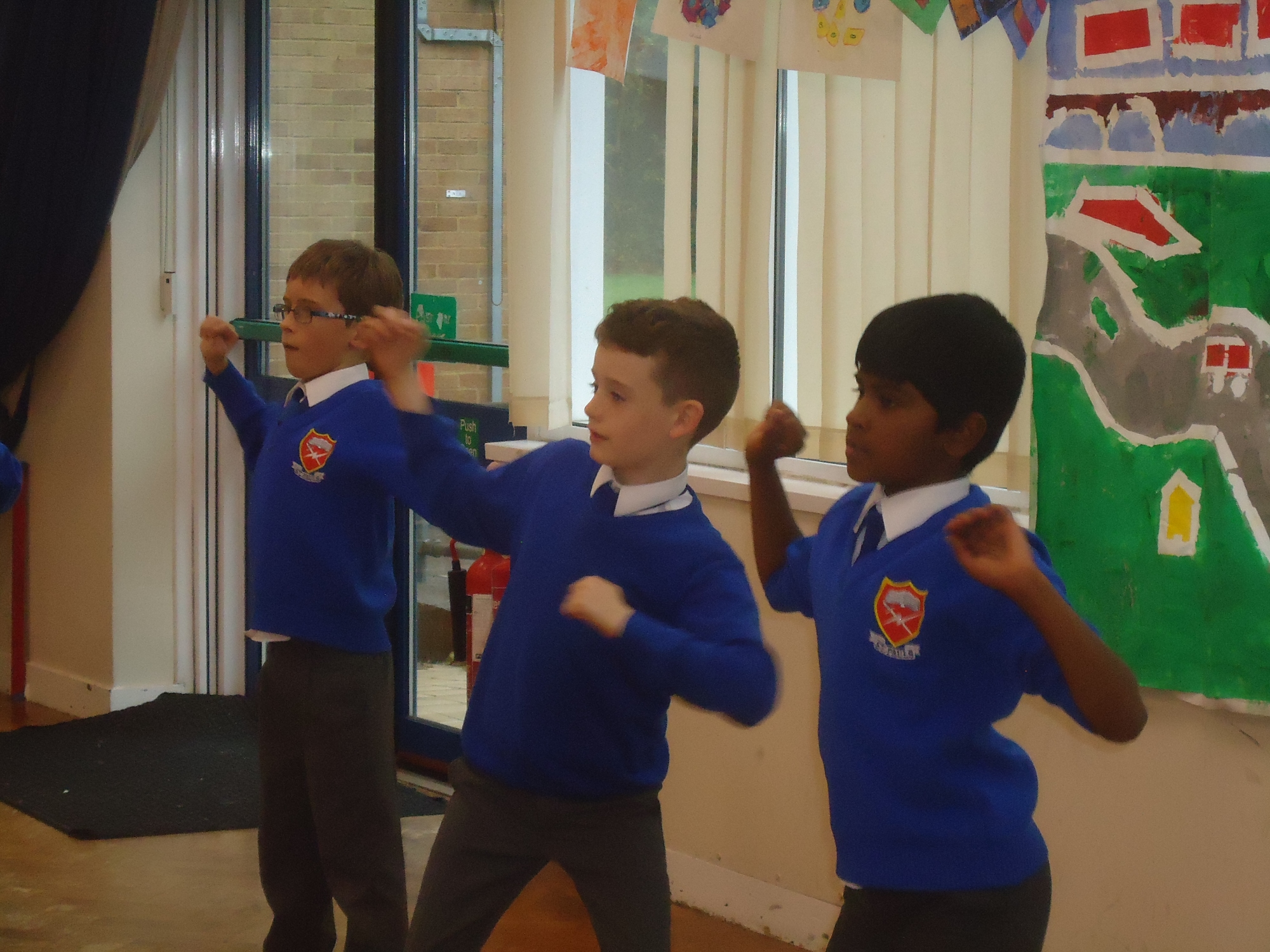 Roman Army Commands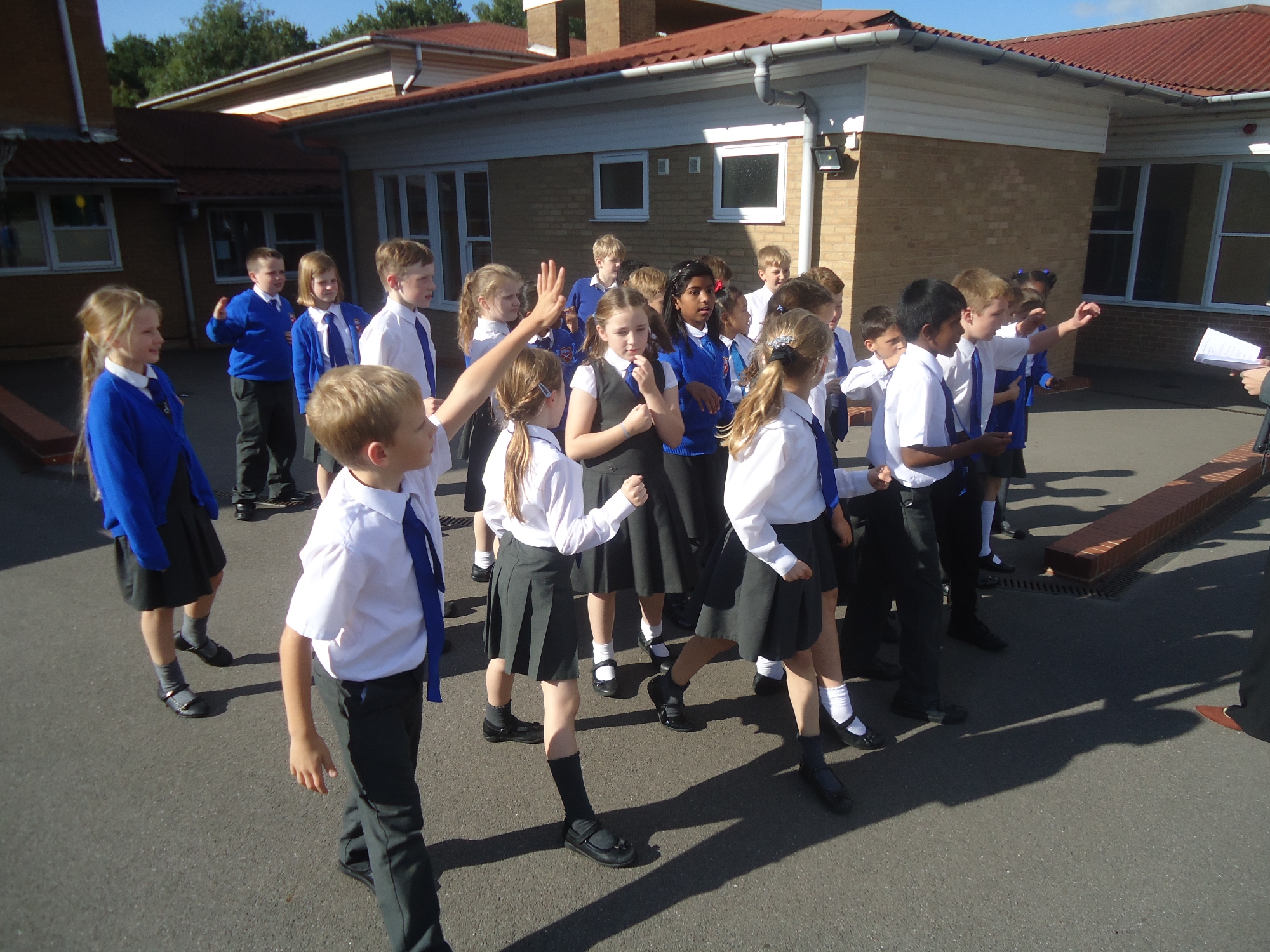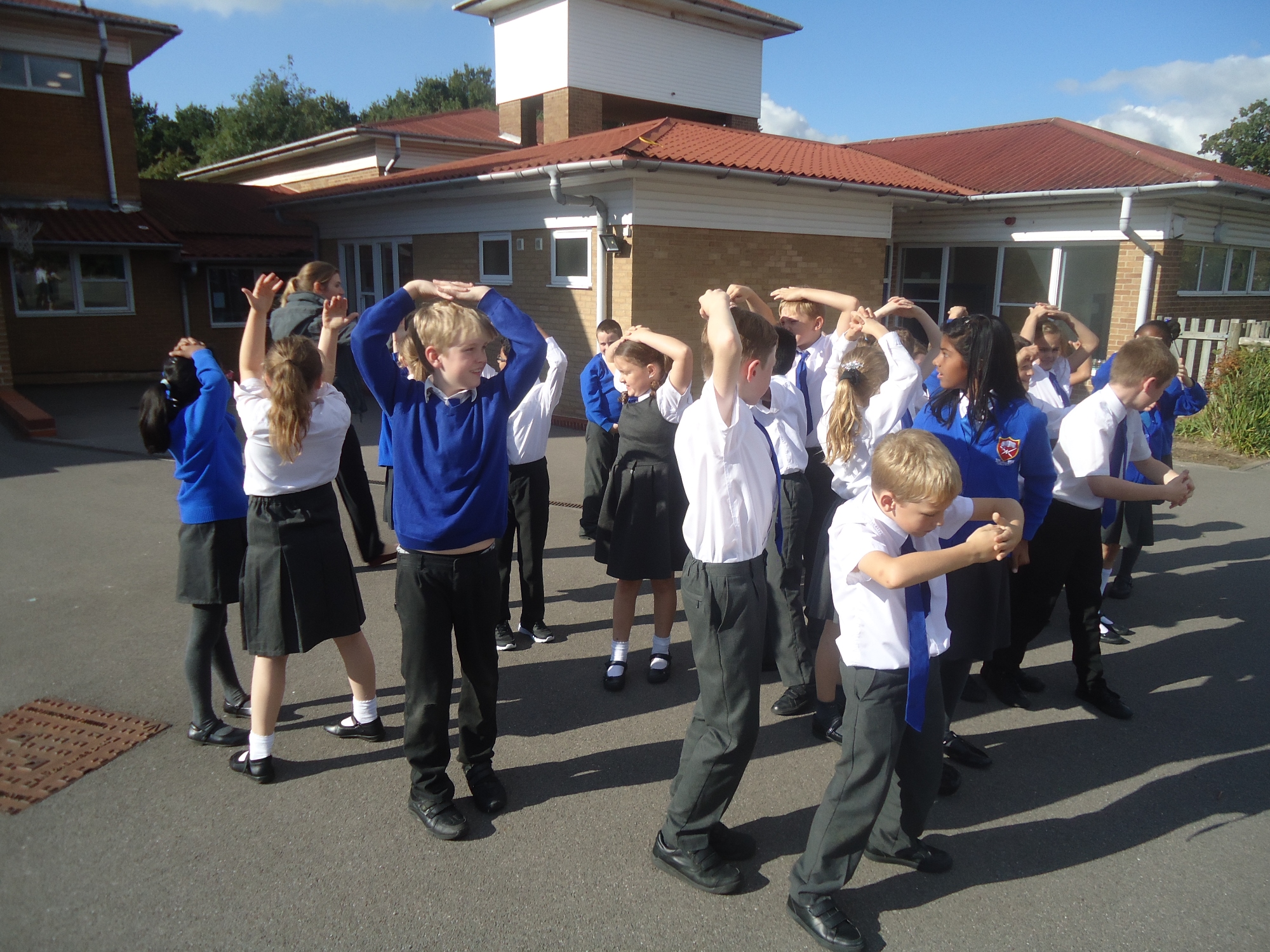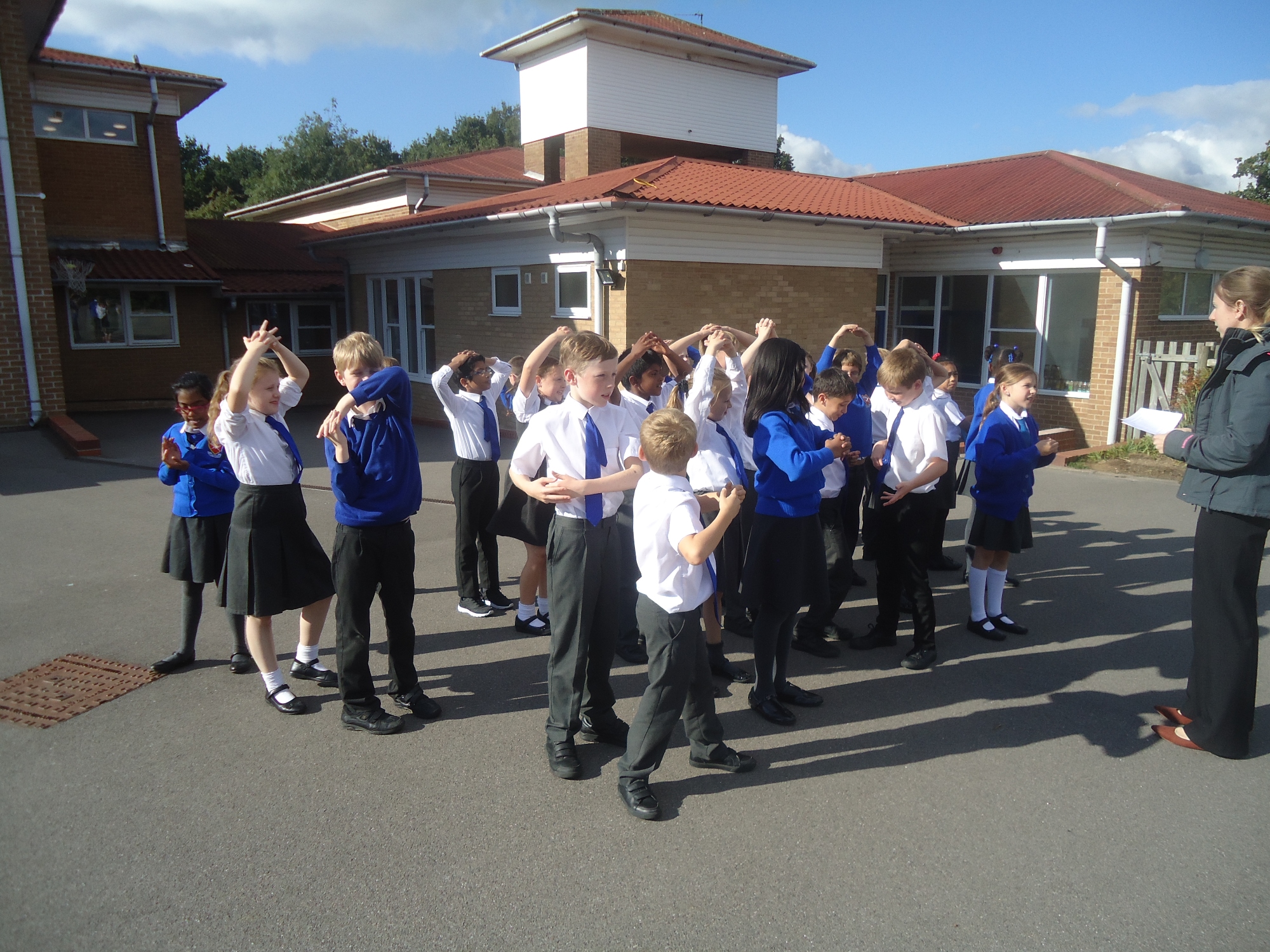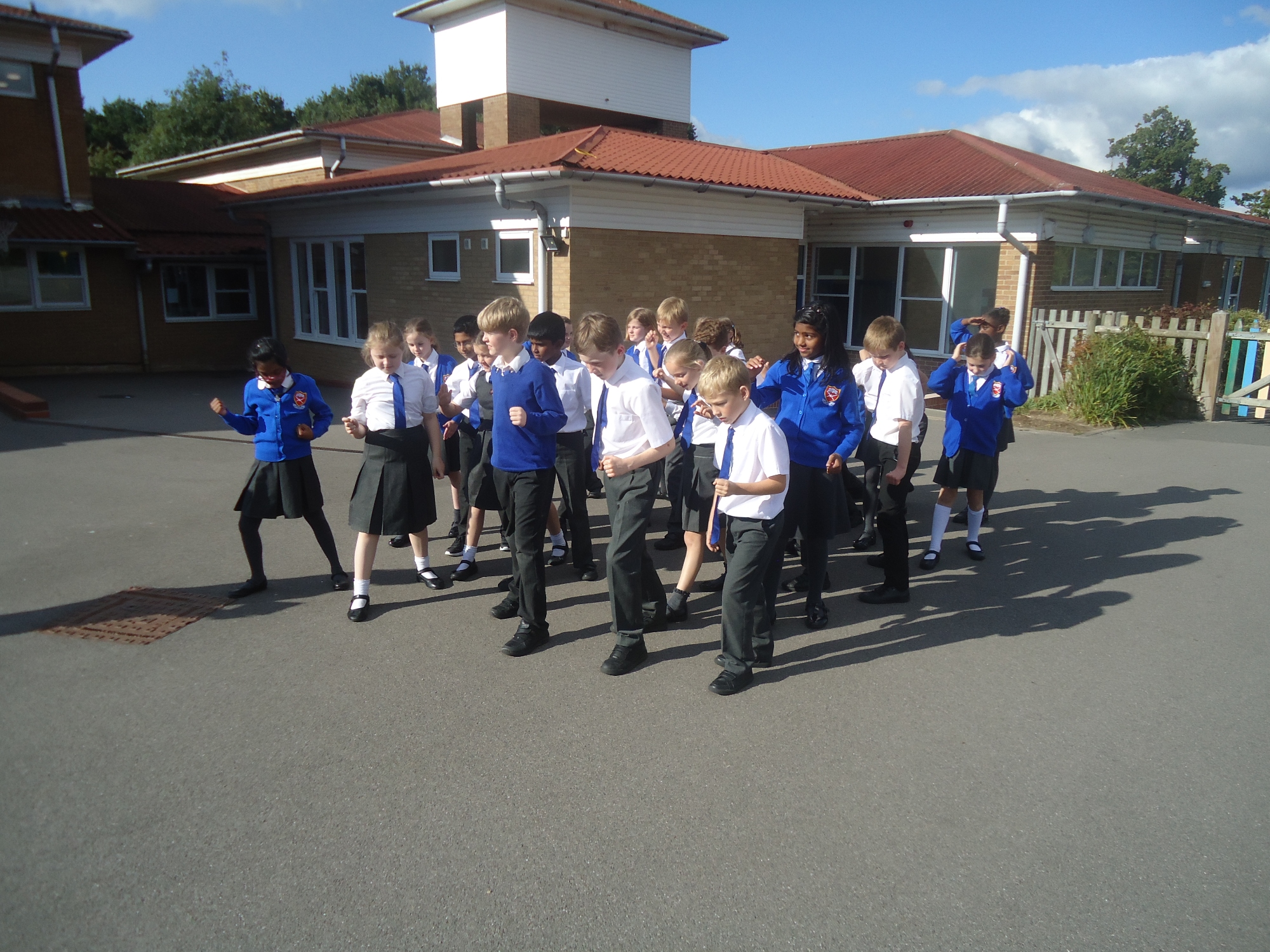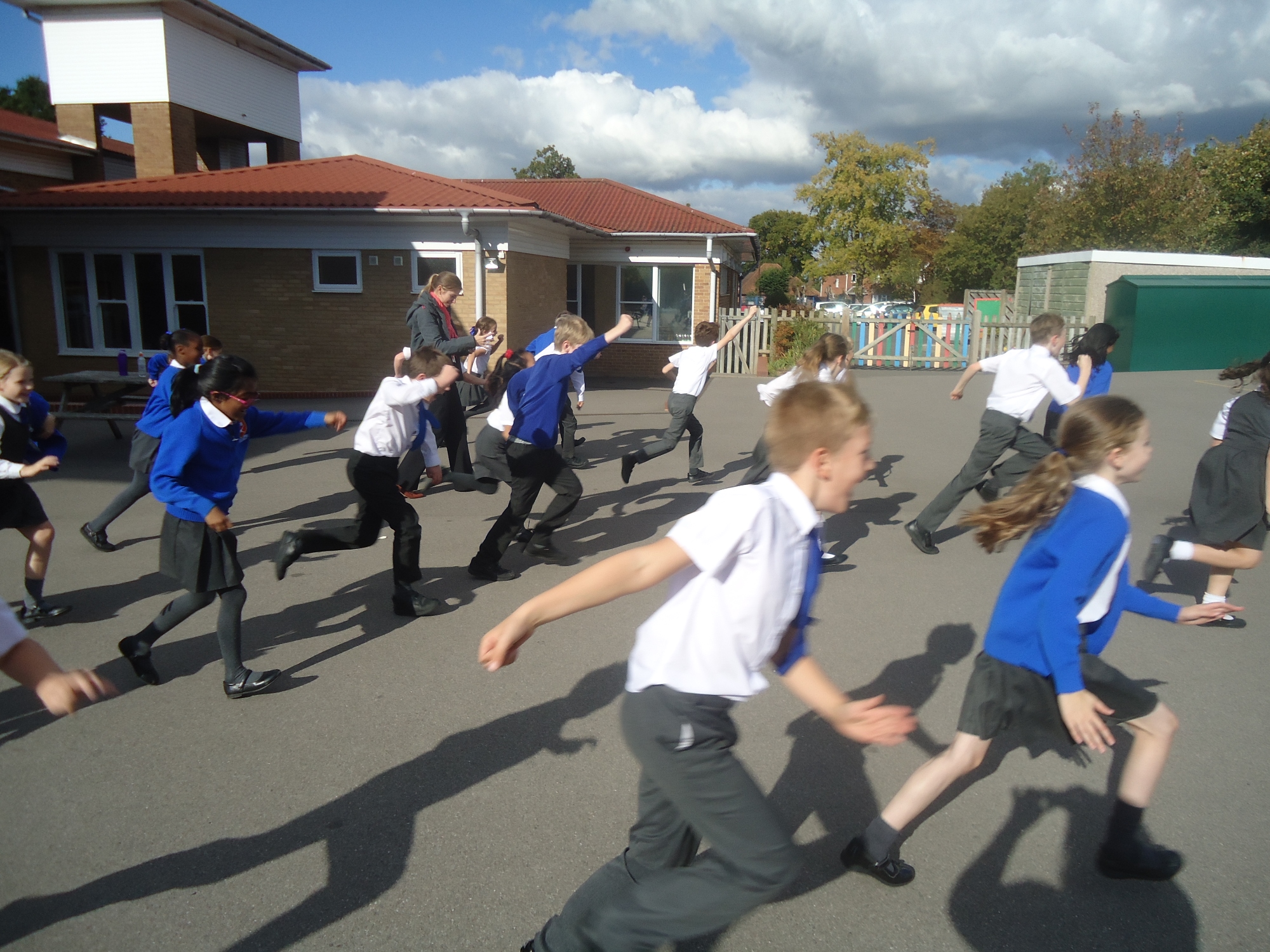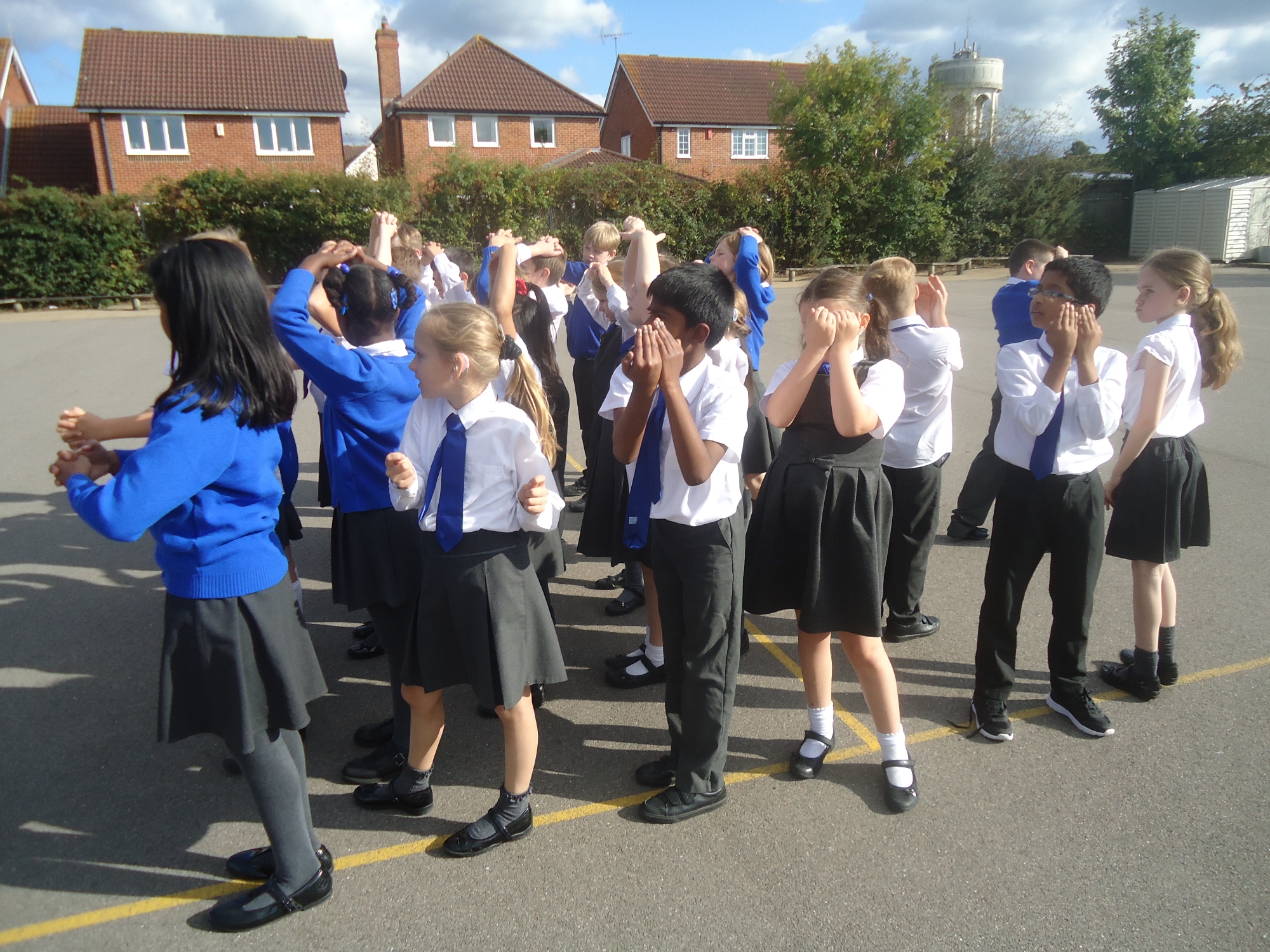 On Wednesday, St Thomas' class took part in an art workshop. They explored lots of different watercolour techniques and then applied them to make the colourful, vibrant patterns found in African Art. Here are some pictures of them at work.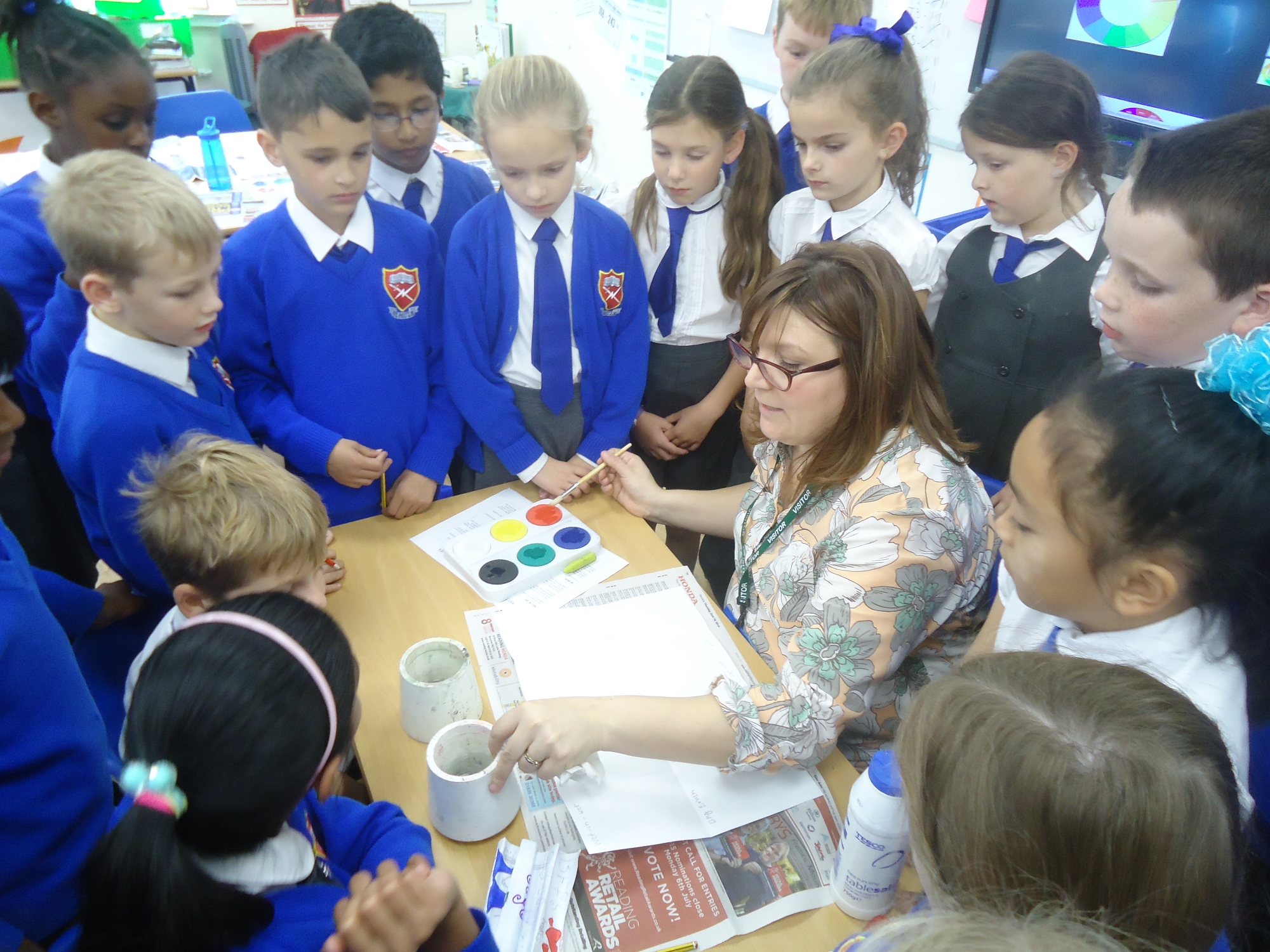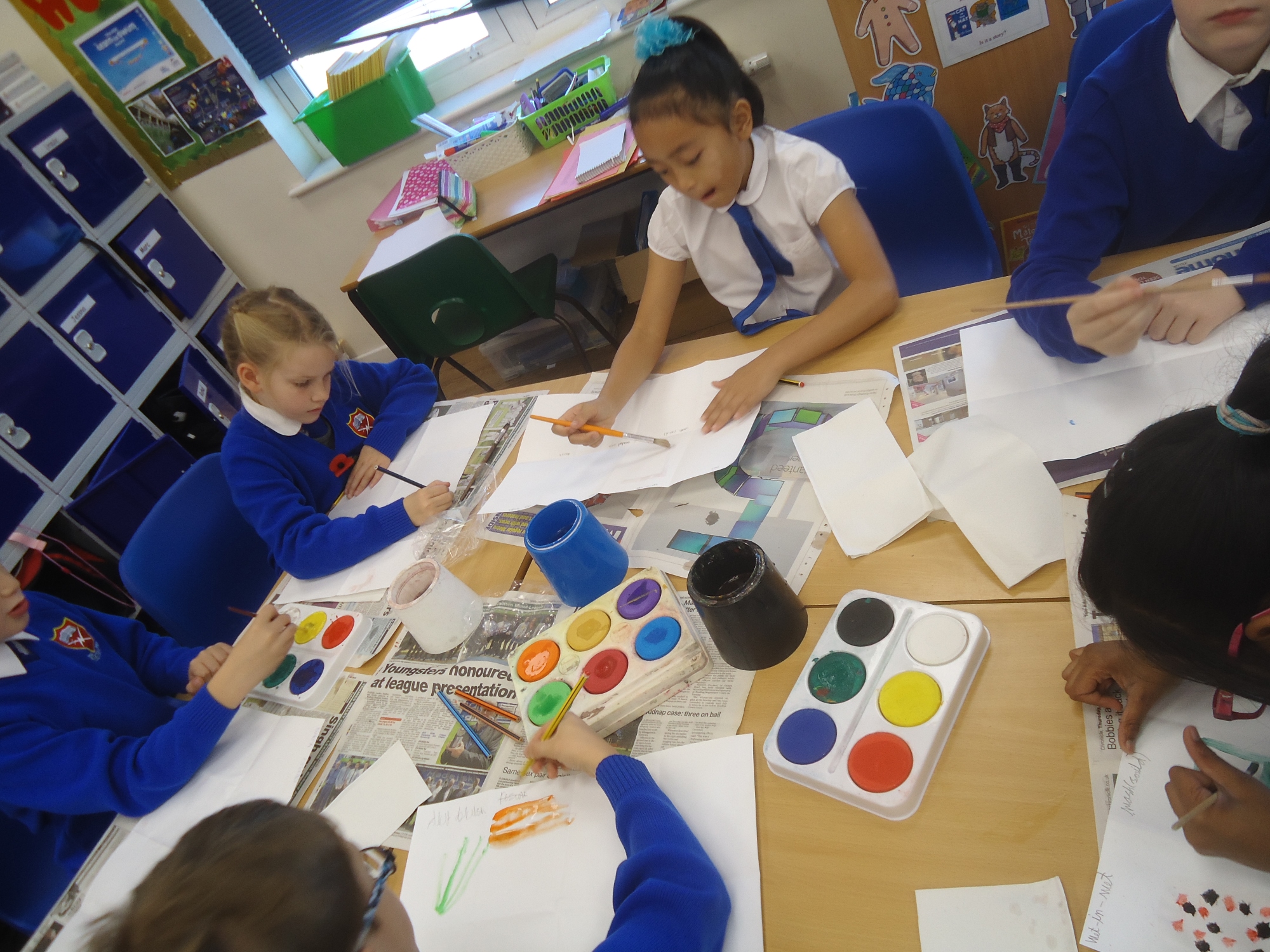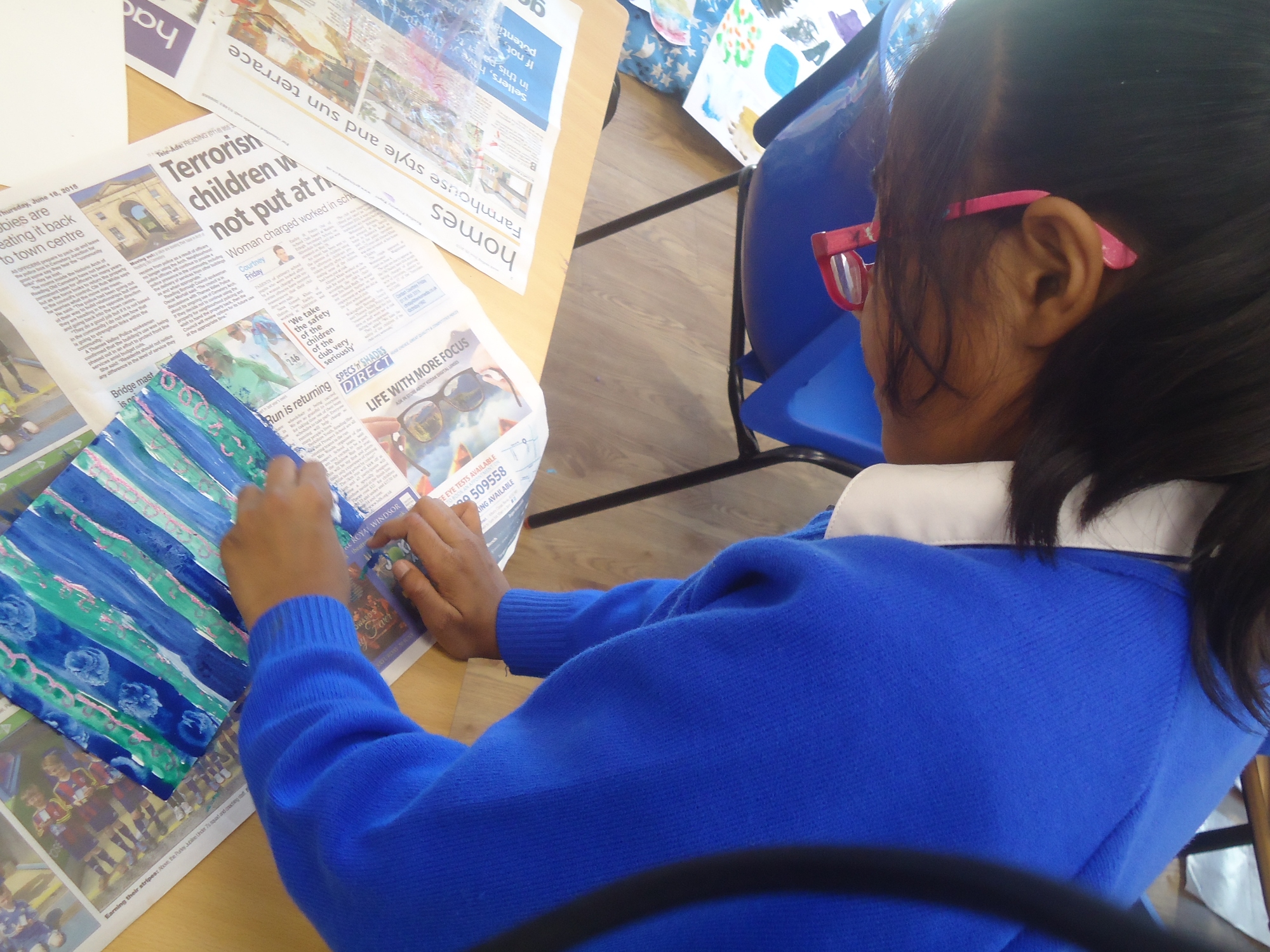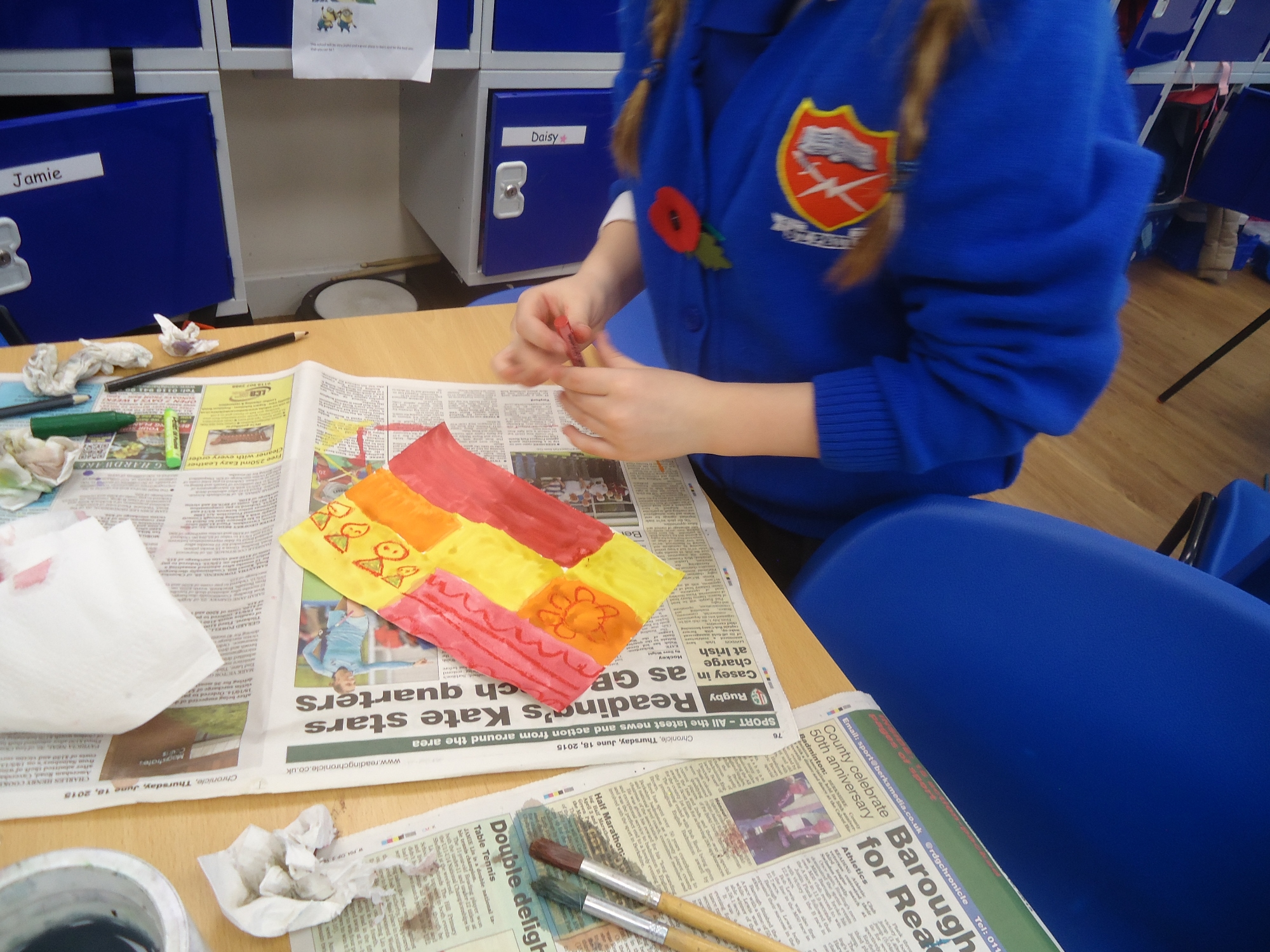 Poetry Day Reading
Football Training by Celia Warren
Topics LKS2 - Autumn