Pets As Therapy - (Karen & Vinny)
Karen and Vinny from Pets as Therapy visit our school and read books with our KS1 children. Children enjoy spending time and reading to Vinny.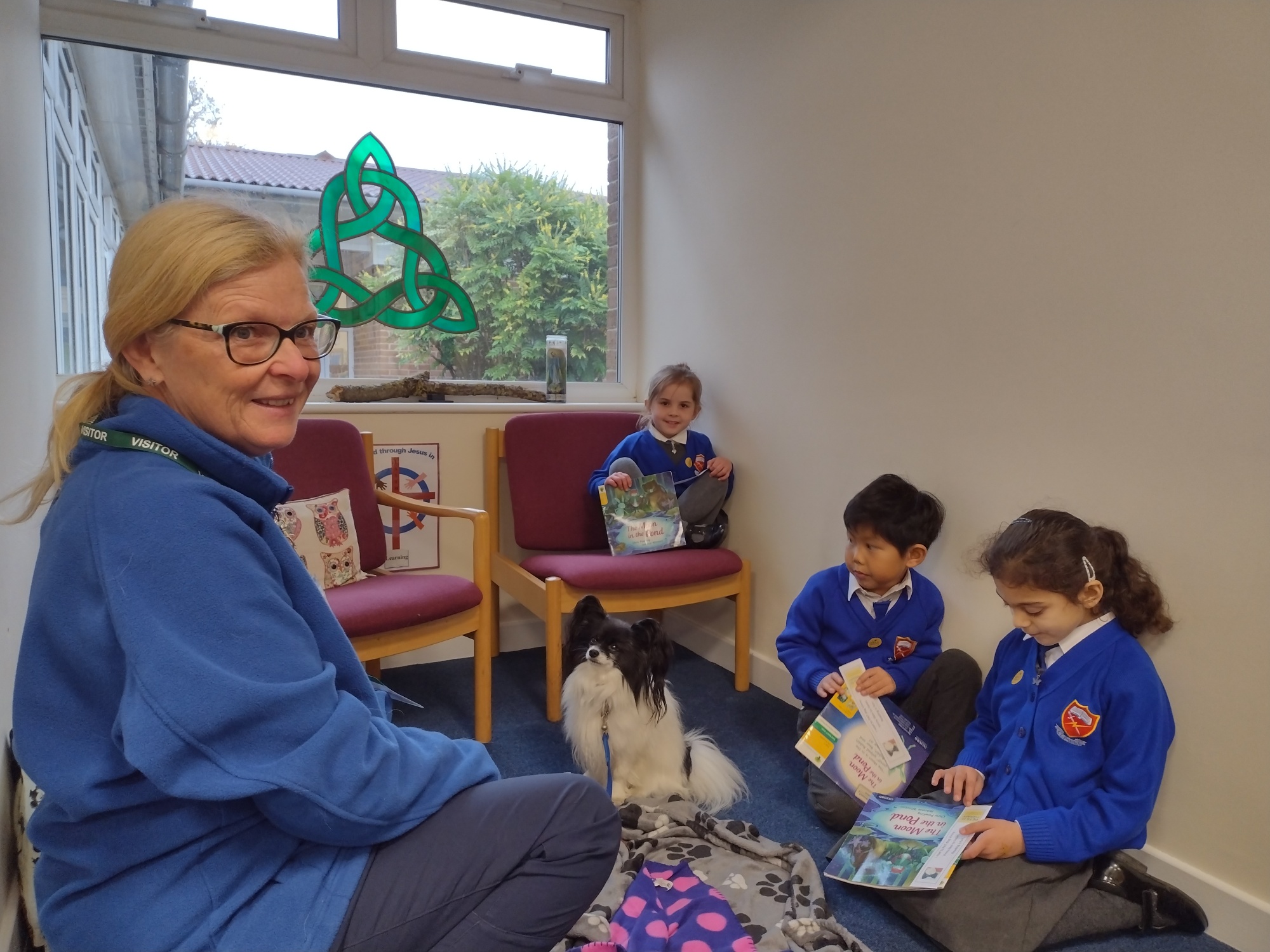 Here are lots of great tips for reading with your children and websites to visit for further information and guidance.
Ways To Help Your Child
TALK and LISTEN to your child
Sing and say nursery rhymes to your pre-school child
Play word games and listening games – I spy, rhyming games etc
PRAISE and ENCOURAGE your child – avoid negative remarks
Read to your child from an early age and make it a fun/cosy experience
Keep reading to your child, even when they can read!
Hear your child read when they begin to learn at school, but make it fun, not a chore
Be a role model – read in front of your child
Join the local library
Point out words/letters around you
Try not to compare your child with siblings or peers
www.literacytrust.org.uk
www.wordsforlife.org.uk
www.oxfordowl.co.uk
www.education.gov.uk
www.marlonthemotivator.com